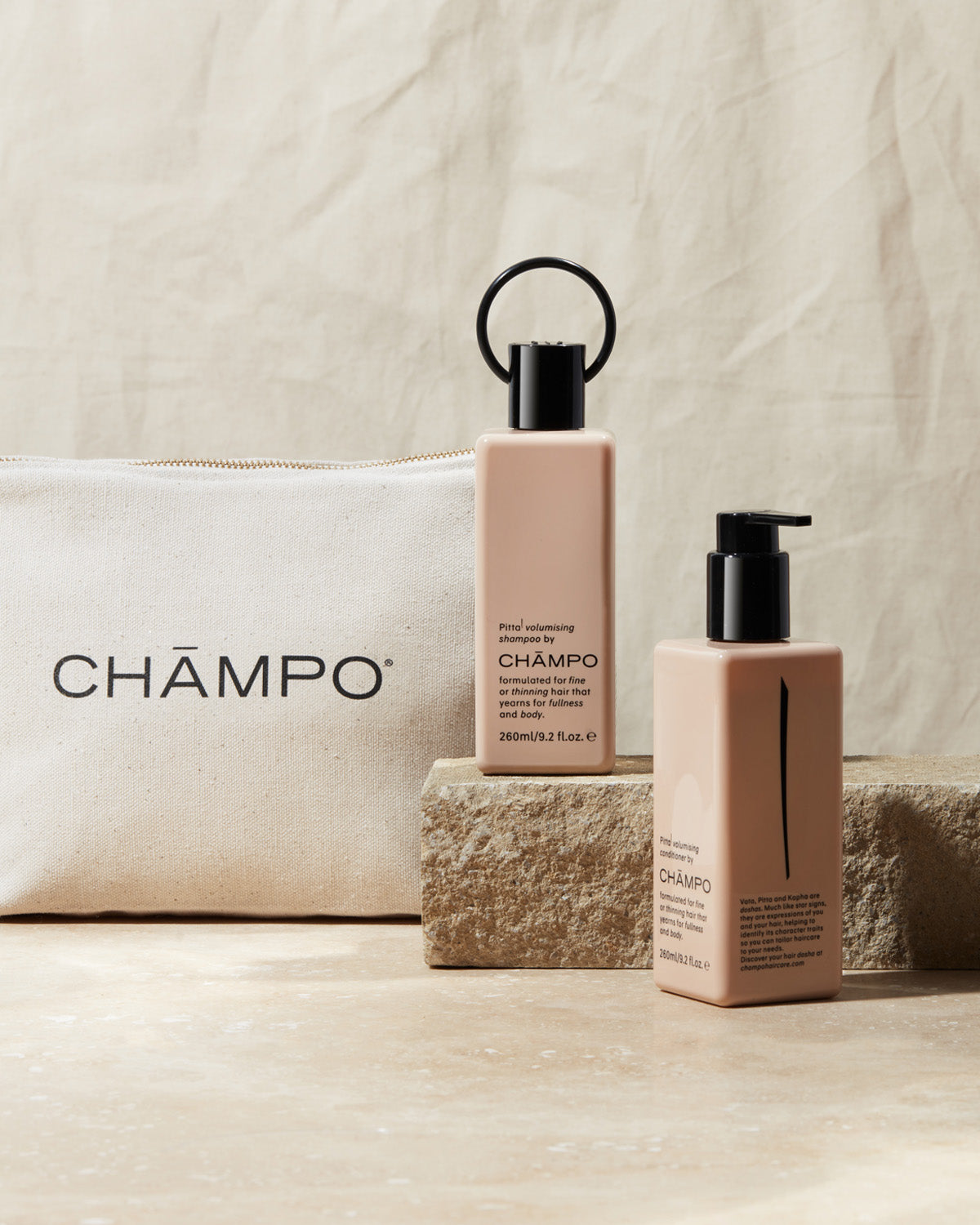 Refer and Be Rewarded
The hair secret too good not to share
Refer friends to Chāmpo and we'll treat you both to 20% off* your next purchase.
How it works:
Share your unique code via email or social media with friends
Friends place their first Chāmpo order using your code and save 20%
We'll send your exclusive 20% off reward code if they keep their purchase.
Refer a friend
By sharing this offer, you agree to the Terms and Conditions.
* Terms and conditions
The 20% discount for your friend can be used only for their first Chāmpo purchase at champohaircare.com and cannot be used in conjunction with other promotional codes and discounts we may be offering at the time. The code can only be used by your friend once and must be used within 30 days of issue. The 20% off referral code is not exchangeable for cash. Refunds will be given up to the value of your friend's order minus 20%. As the referrer, you must be a Chāmpo customer who made a purchase at champohaircare.com. The referrer and friend cannot be the same person and people living in the same household cannot be referred. The 20% reward code will only be sent to you, the referrer, if your friend keeps their Chāmpo purchase beyond the 30-day validation period. The 20% off reward code is not exchangeable for cash and must be used within 60 days of issue.
Shipping Enquiries
If we don't currently ship to your country please let us know using the form below and we will notify you when we do.